PACKAGE 4 DAYS 3 NIGHTS AMATA RESORT [ C ]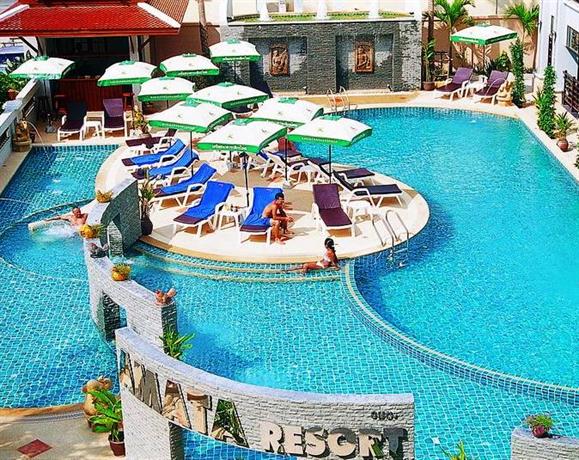 Tour Itinerary :
Day 1
Arrival Phuket Airport, transfer to hotel & Phuket City Tour

Meet & Greeting, pick you up from Phuket airport and transfer to check in at the hotel of our choice. Free time at your leisure

Day 2

RAFTING TOUR DISCOVERY FULL DAY

07.30 Am

Pick up form your Hotel

Visit Monkey cave : Lots of monkey at the front but the temple

Activity briefing and rafting training




Rafting 5 km (45 min) and mini trekking to the waterfall and swimming




The last stop before we leave Khao Lak National Park is a waterfall. Enjoy the stunning and magnificent beauty of the powerful water, this is a great opportunity to take memorable pictures.





Elephant trekking 30 Minute

River side Lunch, fresh fruit, tea or coffee

ATV 30 Minute ATV is four wheel of road bike normally this kind of bike very popular for riding in the jungle




Flying fox 150 M

17.00 Pm Transfer back to your Hotel

Day 3

RAYA AND CORAL FULL DAY

| | |
| --- | --- |
| 08.00 | Pick up from your hotel and transfer to chalong pier |
| 09.00 | Departure from Chalong Pier to Coral Island where you will be able to enjoy snorkelling in the crystal clear waters rexlax on the white sandy beach or enjoy many of the water sports available on this Island ( 3-3.5 Hours Free time to enjoy and fun this most beautiful Island you will never seen) |
| 12.00 | Enjoy a delicous buffet Lunch on the coral island |
| 13.00 | Departure from Coral Island to Raya Island |
| 13.20 | Arrival at Raya Island visit the famous Siam Bay Kon Kae Bay snorkelling time see the amazing Coral reefs and colorful Fishes and time to relax on the beach and enjoy this most beautiful Island 3 Hours Free Time to enjoy this stunning Island |
| 16.30 | Departure from Raya Island and Speedboat back to Chalong pier |
| 17.30................ | Arrival back at your hotel |

Day 4

Half Day Phuket City Tour

After check-Out at hotel . 07.15 Am pick up form Hotel Let know about Phuket.

Morning : Pick up from hotel and drive pass Karon Beach and Kata beach where you can enjoy taking a picture of the sea view
Arrive Kata View Point, see the most famous observation point consist of the 3 crescent shape beaches connecting together, Kata Noi, Kata Beach and Karon Beach located on the road half-way between Nai Harn Beach and Kata Noi Beach, From this spot, an intriguing view of the 3 beaches and Ko Pu has constantly impresses visitors. From the top view point is a wonderful panoramic view of the Andaman Sea,


Visit Big buddha

Visit Chalong Temple the most important Buddhist temple and is the biggest templeand is the biggest temple in Phuket, wishes for good health and good luck.

Visit Cashew Nut Factory that you can taste a variety of your favorite cashew nut and observe nut cooking (roasting). You may select one for your souvenirs.


Shopping & Phuket City, to visit Sino-Portuguese the antique buildings from the beginning of the tin mine boom during the nineteenth century which led to the construction of many fine old mansions and shops. Then transfer back to AIRPORT

07.15A m

Pick up from hotel and start from sightseeing beaches.

Visit Kata Viewpoint

Visit big Buddha, located on top of Naka mountain Phuket'sBig Buddha




is one of the island's most important and revered landmarks.

Wat Chalong, one of the most famous and long history temple on the island

Phuket has a large percentage of Chinese residents descended from




those who emigrated from southern China a few centuries ago to work




in the tin mine business as coolies

A must-do in Phuket is a walk in the old part of Phuket City,
around Thalang, Dibuk and Krabi roads.
The beautiful architecture along these roads
will take you back to the charm of a century ago

Play with baby elephant and take picture.

Coffee Break

See honey farm.Bees

Visit Cashew nuts factory. The task of processing cashew nuts

is no simple affair. Formed inside a kidney shaped casing

Phuket Town shopping

13.30 Pm Transfer Back To Hotel

Transfer Back to Phuket Airport

..........
AMATA RESORT

Package tour [ C ]
4 Days 3 Nights
Form 15 January to 31 March 2017
Round trip Transfer Airport to Hotel By Private minibus
Phang Nga Rafting full day
RaYa & Coral full day
Half Day Phuket city Tour
AMATA RESORT
PRICE

11,100

THB FOR 2 PAX
ASHLEE PLAZA PATONG
Package tour [ C ]
4 Days 3 Nights
Form 15 January to 31 March 2017
Round trip Transfer Airport to Hotel By Private minibus
Phang Nga Rafting full day
RaYa & Coral Island full day
Half Day Phuket city Tour
ASHLEE PLAZA PATONG
PRICE

12,000

THB FOR 2 PAX
Di pantai boutique
Package tour [ C ]
4 Days 3 Nights
Form 15 January to 31 March 2017
Round trip Transfer Airport to Hotel By Private minibus
Phang Nga Rafting full day
RaYa & Coral full day
Half Day Phuket city Tour
AMATA RESORT
PRICE

11,000

THB FOR 2 PAX
PGS PATONG
Package tour [ C ]
4 Days 3 Nights
Form 15 January to 31 March 2017
Round trip Transfer Airport to Hotel By Private minibus
Phang Nga Rafting full day
RaYa & Coral full day
Half Day Phuket city Tour
AMATA RESORT
PRICE

11,700

THB FOR 2 PAX
Bauman.residence
4 star ****
Package tour [ C ]
4 Days 3 Nights
Form 15 March - 16 April 2017
Round trip Transfer Airport to Hotel By Private minibus
Phang Nga Rafting full day
RaYa & Coral full day
Half Day Phuket city Tour
Bauman Residence
PRICE

12,300

THB FOR 2 PAX
PGS Hotels Casadel Sol
Package tour [ C ]
4 Days 3 Nights
Form 15 January to 31 March 2017
Round trip Transfer Airport to Hotel By Private minibus
Phang Nga Rafting full day
RaYa & Coral full day
Half Day Phuket city Tour
PGS CASADEL SOL HOTEL
PRICE

12,300

THB FOR 2 PAX
TONY RESORT PATONG
Package tour [ C ]
4 Days 3 Nights
Form 15 January to 31 March 2017
Round trip Transfer Airport to Hotel By Private minibus
Phang Nga Rafting full day
RaYa & Coral full day
Half Day Phuket city Tour
TONY RESORT PATONG
PRICE

12,000

THB FOR 2 PAX
NAINA RESORT & SPA
Package tour [ C ]
4 Days 3 Nights
Form 15 January to 31 March 2017
Round trip Transfer Airport to Hotel By Private minibus
Phang Nga Rafting full day
RaYa & Coral full day
Half Day Phuket city Tour
NAINA RESORT & SPA
PRICE

11,400

THB FOR 2 PAX
ANDAMAN BEACH SUITES
Package tour [ C ]
4 Days 3 Nights
Form 15 March to 31 october 2017
Round trip Transfer Airport to Hotel By Private minibus
Phang Nga Rafting full day
RaYa & Coral full day
Half Day Phuket city Tour
ANDAMAN BEACH SUITE
PRICE

12,600

THB FOR 2 PAX
ROYAL PARADISE RESORT
4 Days 3 Nights
Package tour [ C ]
Form 16 April to 31 October 2017
Round trip Transfer Airport to Hotel By Private minibus
Phang Nga Rafting full day
RaYa & Coral full day
Half Day Phuket city Tour
Royal Paradise Resort
PRICE

11,100

THB FOR 2 PAX
BAUMANBURI RESORT
4 Days 3 Nights
Package tour [ C ]
Form 16 April to 31 October 2017
Round trip Transfer Airport to Hotel By Private minibus
Phang Nga Rafting full day
RaYa & Coral full day
Half Day Phuket city Tour
RAUMANBURI RESORT
PRICE

12,600

THB FOR 2 PAX